For 25 years Aqueous has specialized in the manufacturing of cleaning and cleanliness testing systems for the electronics assembly industry, their equipment utilizes our planet's purest substance, water, for the removal of harmful ionic residues.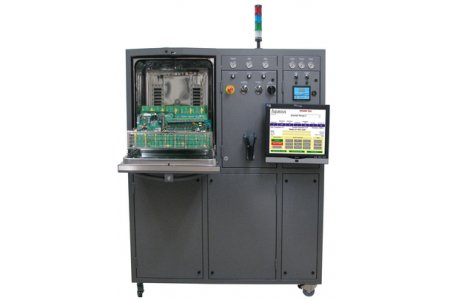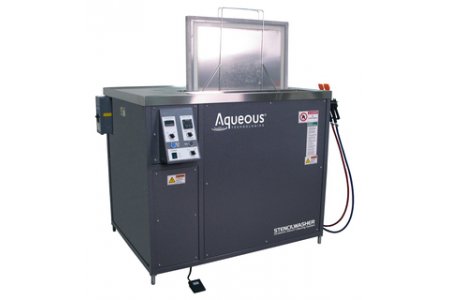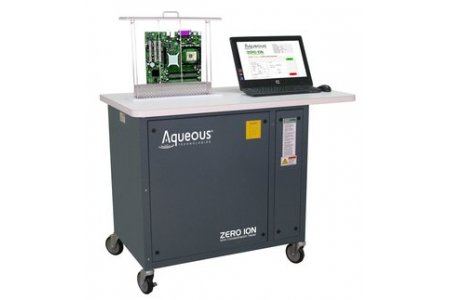 Defluxing cleaning systems, stencil washers and zero-ion testers

ChemCubed is a U.S. based research, development and manufacturing company of nano composite material for the Additive Manufacturing (aka 3-D Printing) industry.
ChemCubed focuses on end-use applications for physical, mechanical, conductive and insulative properties for the final output requirements of UV curable and non-UV curable nano composite liquids suitable for SLA (stereolithography), syringe extrusion and piezo inkjet (jettable) technology printers.
Specialties include photopolymers and photopolymer composites for strength and durability of flexible or rigid components, as well as electrically conductive nano-particles for printed electronics circuitry. Multi-material and multi-layer capabilities enable the full integration of design and function for a true bill-of-materials reduction of parts and increased cost efficiency in manufacturing.
Key market segments are: Electronics (printed circuit boards, printed electronics), Aerospace, Automotive, Military / Defense, Medical / Optical / Dental devices and components, Security and Advanced Manufacturing.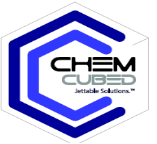 Developed to destroy airborne viruses and microorganisms, especially Covid-19, Influenza & Tuberculosis.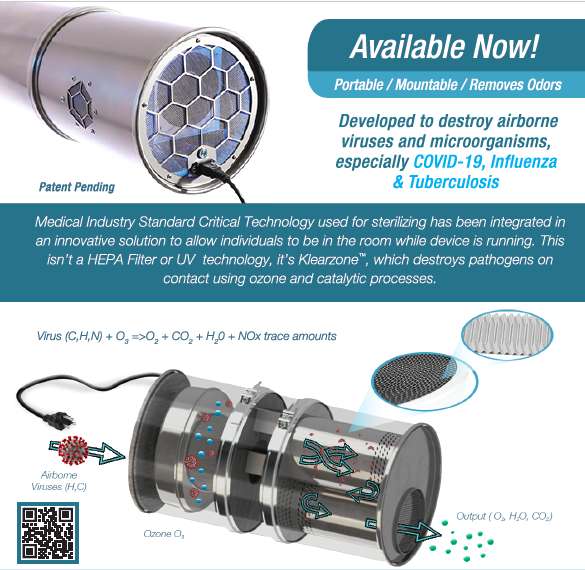 Air Disinfection and Purification

ECD or Electronic Controls Design Inc. is recognized worldwide for its leadership and expertise in thermal monitoring and analysis technology. Based in Milwaukie, Oregon, the company is a pioneer in the design, development, and manufacture of advanced thermal profiling systems and software used to monitor and analyze process temperatures in various industries including electronics, solar, baking, among others.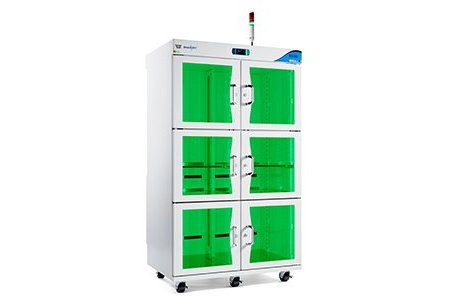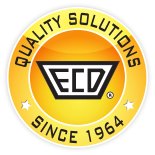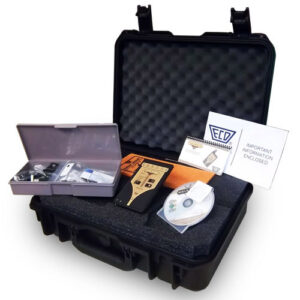 Thermal profilers & smart dry storage

World leaders in Solder recovery, Recycle-Reduce- Reuse!
EVS International machines satisfy the high standards required from a modern manufacturing environment, particularly with regard to reliability, ease of operation, maintenance and environmental management. Lead and Lead Free Systems Available.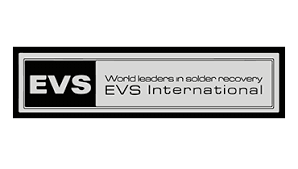 FKN was established in 1997 and has a broad line of depaneling equipment ranges from low cost benchtop tools such as the N100 PCB Nibbler used to singulate tab routed panels, to high volume production systems such as the K6000 In-line Multiple Circular Blade Depanelizer for singulating pre-scored boards.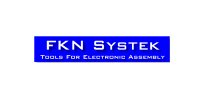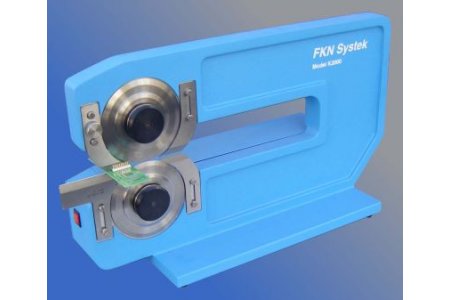 CIRCULAR BLADE DEPANELIZER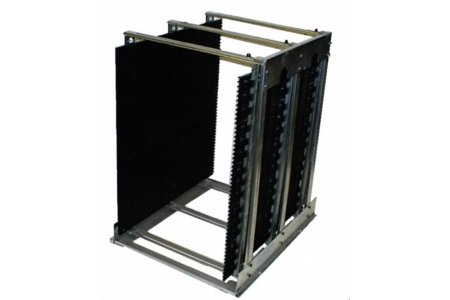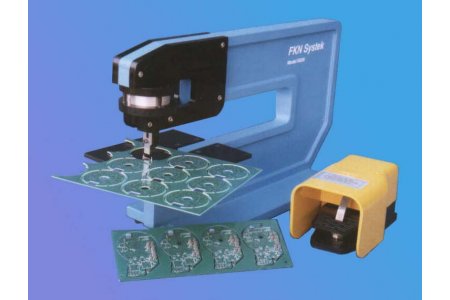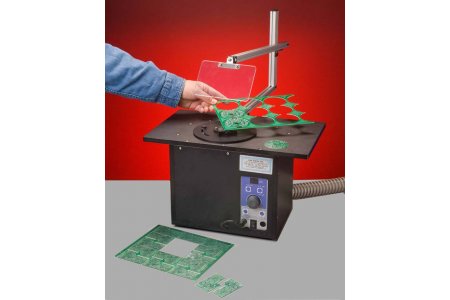 ROUTED FOR TAB ROUTED PANELS

Inspectis Digital Microscopes are elegant solutions for modern optical inspection tasks. We manufacture carefully specified Optical Systems for optimum performance, sleekly designed and made from durable high quality materials making them fit for purpose of a long life in real working environments. Our cutting edge technology 4K, Full HD and USB3.0 Digital Microscopes are powerful and ready to use from the moment you plug them in. Inspectis is the leading company in 4k digital microscope technology.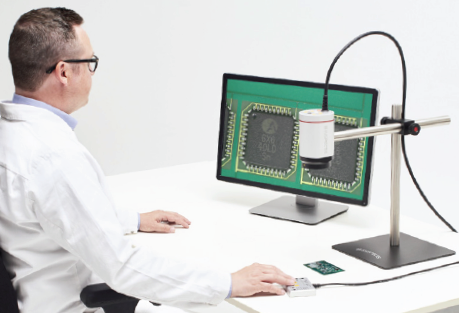 Advanced Ultra HD (4K) Digital Inspection System -
- 8.3 digital microscope
- 30:1 optical zoom range
- auto focus
- XY floating board
- Video capture with Inspectis ProX software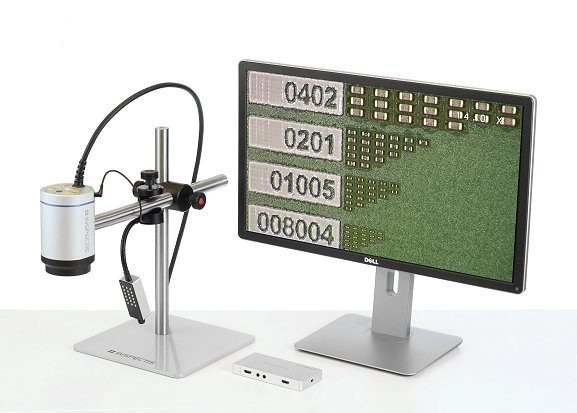 FULL 1080 HD INSPECTION SYSTEM WITH DIGITAL IMAGE & VIDEO CAPTURE
Superior 30:1 zoom optics with fast auto-focus
-Easy-to-access lens and camera controls
-60 fps for lag-free magnified working
-adjustable boom length and height
-Easy image capture and video recording on USB flash
4K and HD inspection scopes

Insituware enables real time rapid monitoring and analysis control of your manufacturing materials. Module expansion for solder paste, laminates, adhesives, conformal coatings and mask.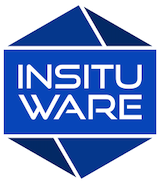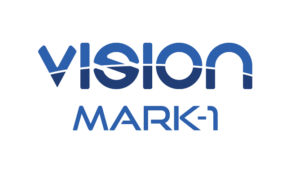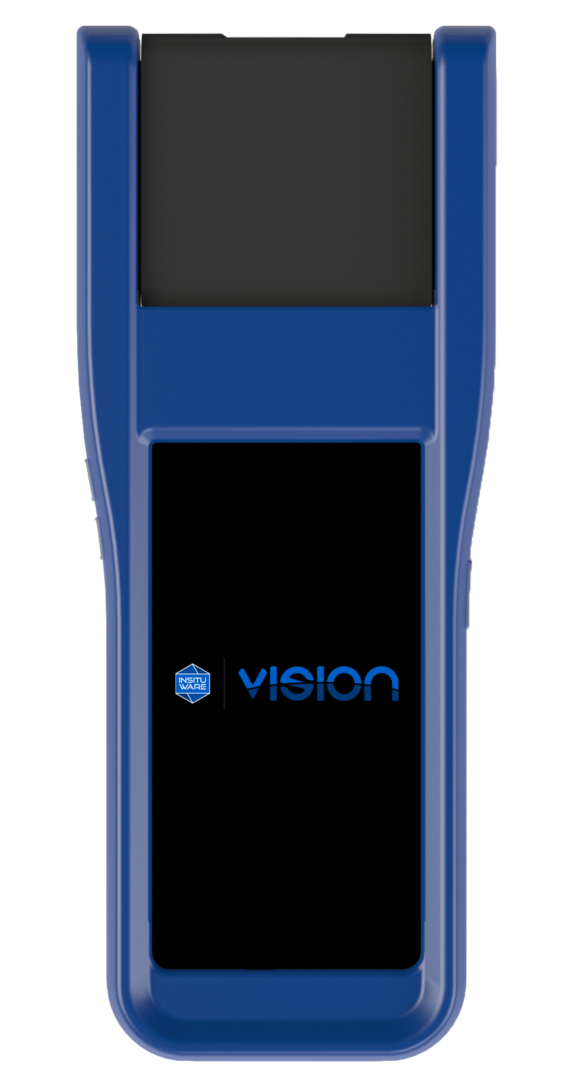 Characterization and identification of materials in real time
Predetermine root cause of material degradation and failure
Assure ultimate product reliability during use on location
Expandable insights - A future proof Design 
Material control and analysis

InsulFab PCB Tooling is a world-class contract manufacturing company specializing in Printed Circuit Board Assembly tools/fixtures. Our team of Engineers has unsurpassed experience and expertise in the ECM (electronic contract manufacturing) industry. InsulFab PCB Tooling was born out of a need to provide best in class tooling solutions to electronic manufacturers, competitively priced, with an emphasis on quick turnaround. Whatever assembly process you use, InsulFab has a cost-effective, custom-designed tooling or solder pallet solution that will save you time and make the assembly of your Printed Circuit Boards (PCBs) easier.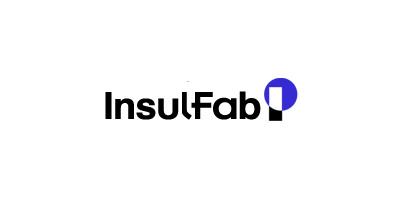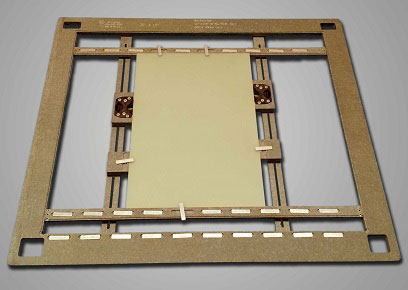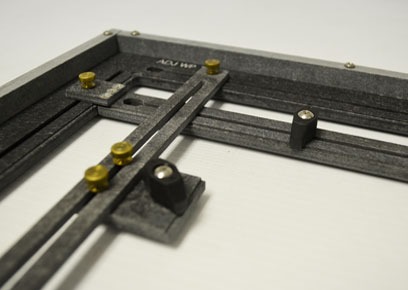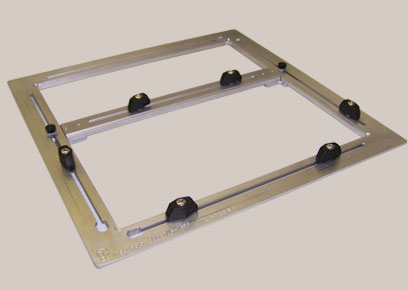 STANDARD ADJUSTABLE TOOLING
Standard sizing 16"x12", 20"x15", 20"x18"
- Prototyping and low volume
- Horizontal and vertical adjustable bars
- Adjustable slides with hold downs and pushers
- Material color compatible with SMT optical sensors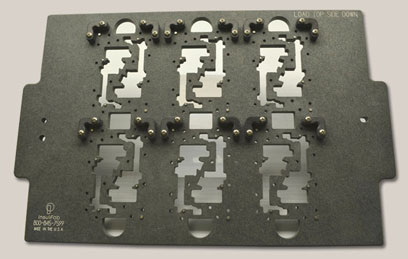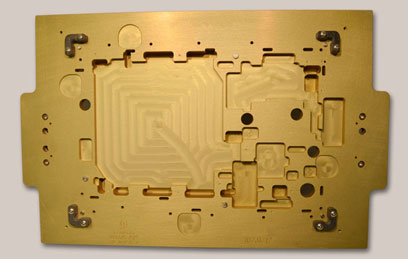 ROUTING / DEPANEL FIXTURE
- Improve depanelization
- Designed for manual or automated processes
- Designed for routing machines with or without vacuum systems
- Provide stable environment to reduce solder fractures
- Achieve desired reliability and quality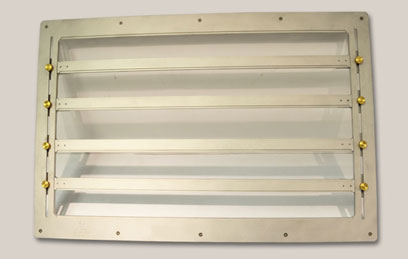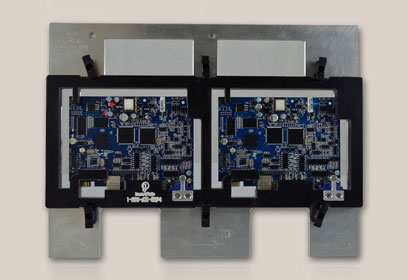 CONFORMAL COATING FIXTURES
- Eliminate expensive, labor intensive hand masking
- Improve throughput
- Allow more uniform coating
- Process multiple PCBs at once
- Insert, close and spray away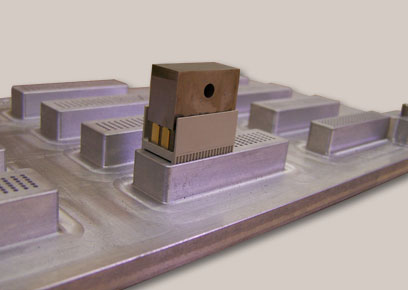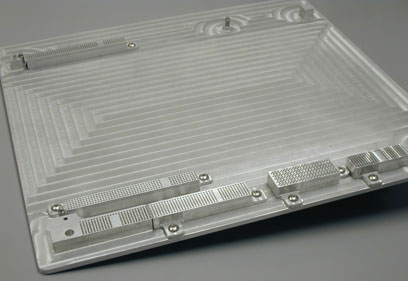 - Create stable foundation for press fit connectors
- Reduce set up time
- Prevent costly rejects
- Evenly distribute force across entire connector
- Can be slotted or have individual pin holes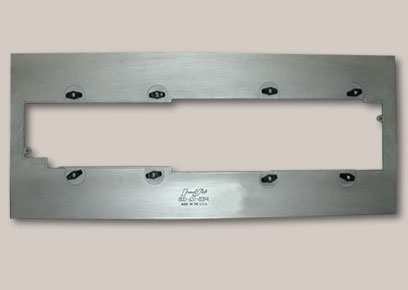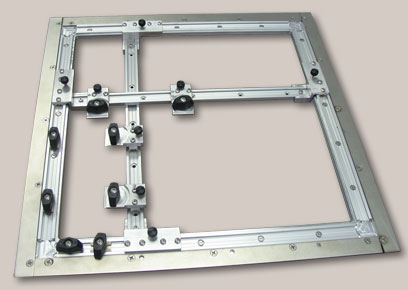 - AOI and X-Ray inspection
- Allow inspection of irregular shaped cards
- Substantial cost savings compared with OEM pricing
- Reduce set-up time
- Adjustable fixture can be used for multiple cards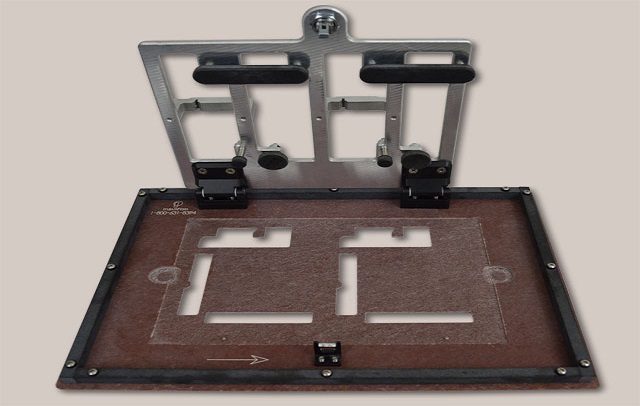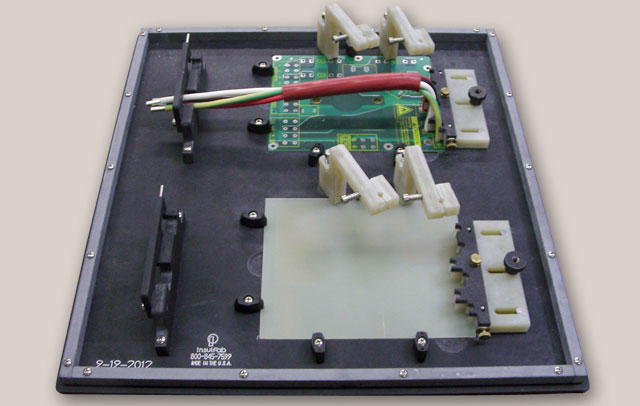 WAVE PALLET / SOLDER PALLET
Eliminate expensive hand masking
Reduce costly defects and rejects
Accommodate multiple cards on the same pallet
Prevent warping, lifting and skewing
Selective, adjustable and rotating fixtures.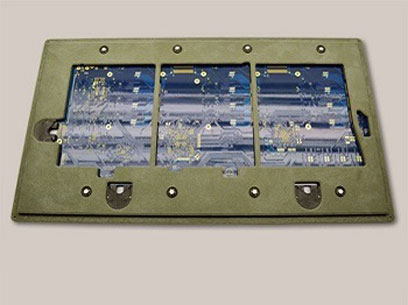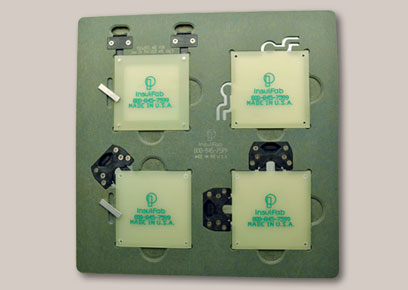 Process carriers
- Reflow fixtures
- Vacuum fixtures
- Process irregular shaped boards easily
- Accommodate PCB chips close to edges
Carriers and custom fixtures

Mycronic is a Swedish high-tech company engaged in the development, manufacture and marketing of production equipment with high precision and flexibility requirements for the electronics industry. Mycronic headquarters are located in Täby, north of Stockholm and the Group has subsidiaries in China, France, Germany, Japan, Singapore, South Korea, the Netherlands, United Kingdom and the United States.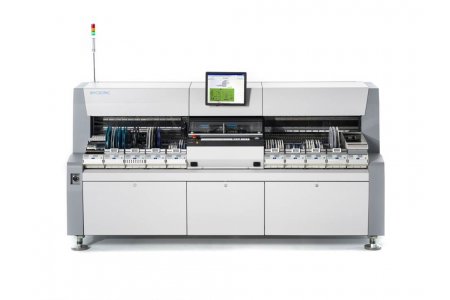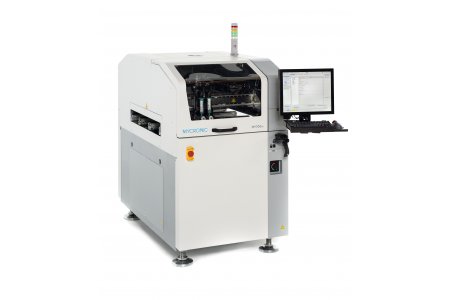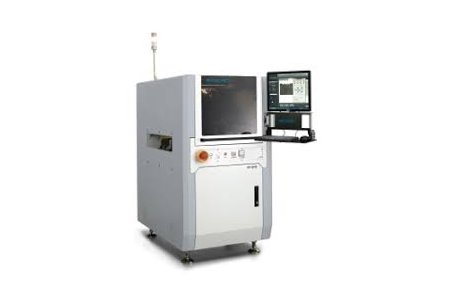 IN-LINE DISPENSING SYSTEMS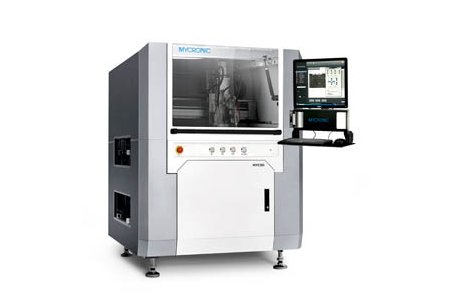 CONFORMAL COATING SYSTEMS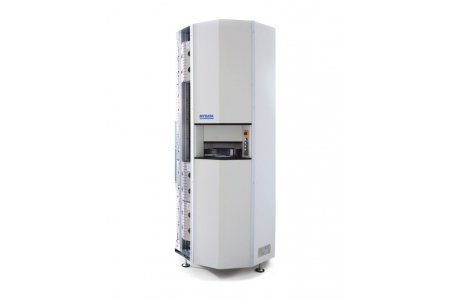 Placement, jet printing, storage towers, conformal coating, dispensing robots and in-line equipment

As the innovative solutions provider for automated optical inspection, Mycronic serves industry leaders for PCB assembly, operating in the most demanding markets (Automotive, Aeronautics & Space, Defense, Industrial…). They provide Solder Paste Inspection (SPI), Automated Optical Inspection (AOI) systems and associated software solutions allowing their partners to set new quality standards for their manufacturing process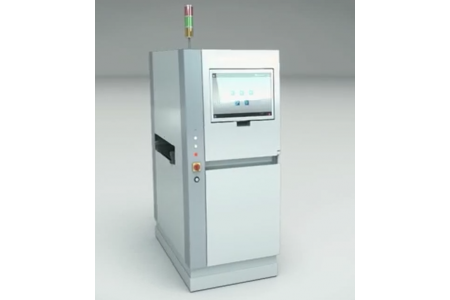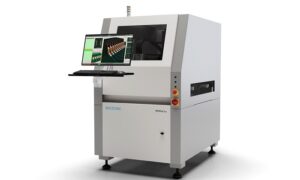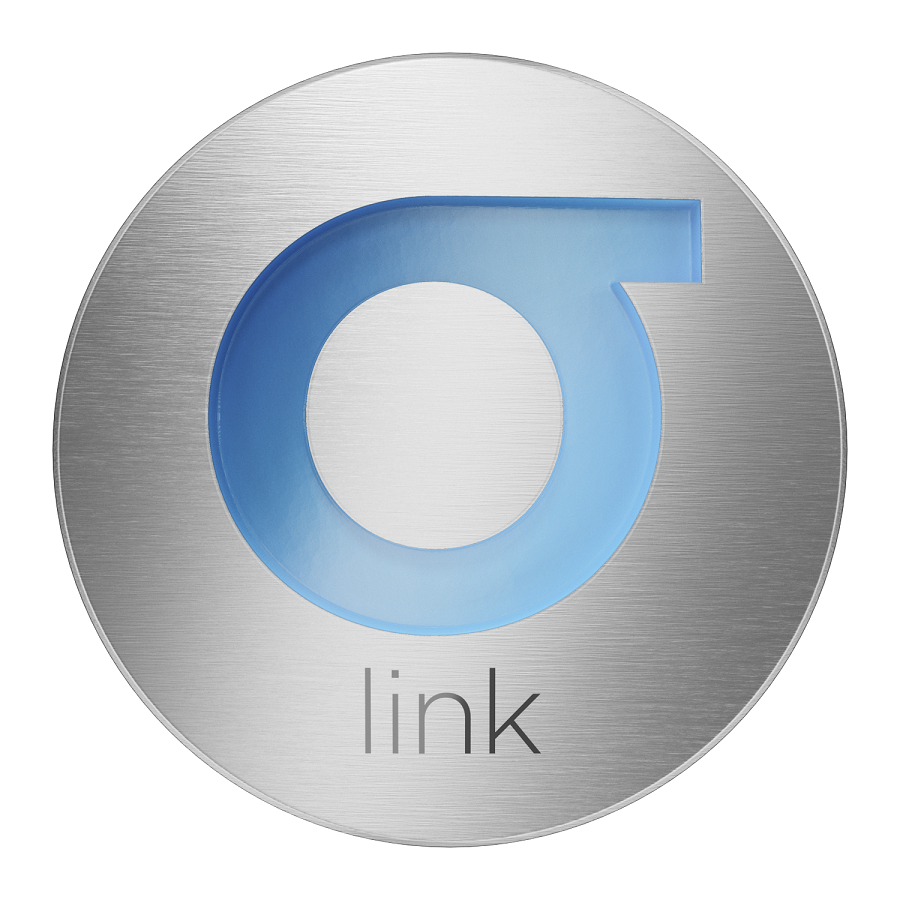 PILLARHOUSE INTERNATIONAL

Pillarhouse is the leading force in the selective soldering industry, dedicated to the ongoing development of pioneering technologies to reflect and match the needs of an ever-changing marketplace.
Offering a wide range of machine options to cover the complexity of global demand for electronics production, Pillarhouse combine engineering experience, software development and future thinking to provide cost effective and reliable selective soldering machines and equipment.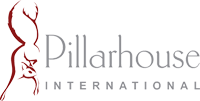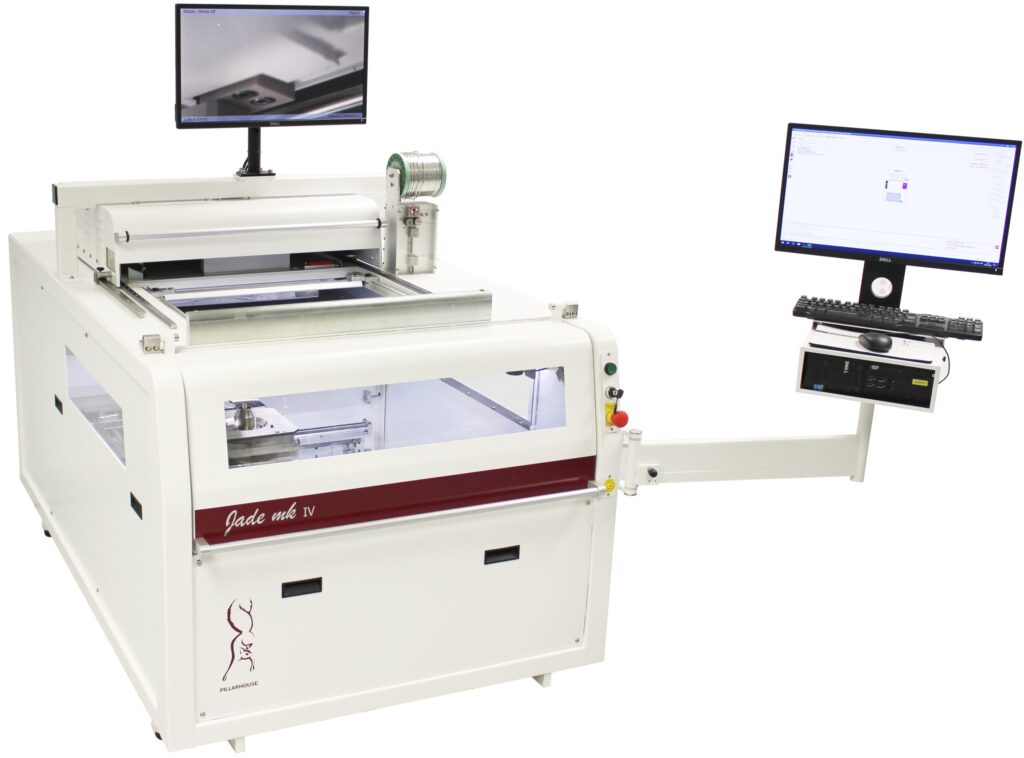 SELECTIVE SOLDERING HANDLOAD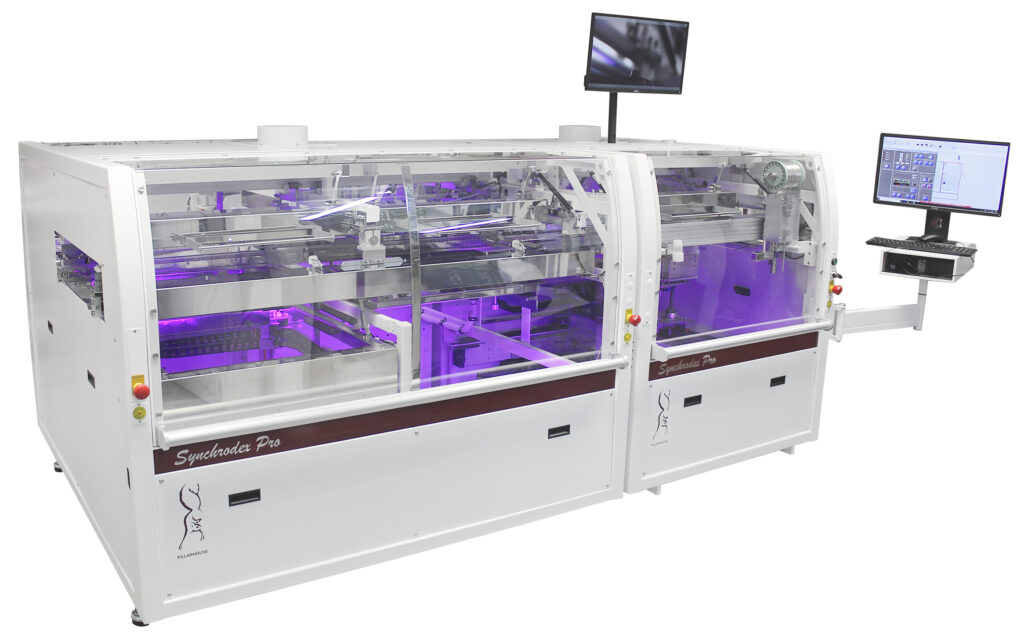 IN LINE SELECTIVE SOLDERING
SIMPLIMATIC: BOARD HANDLING AND LASER MARKING EQUIPMENT

Simplimatic designs, manufactures, and integrates the highest quality material handling and conveyor systems, robotics, and custom automation systems to help customers keep their production process smart and simple.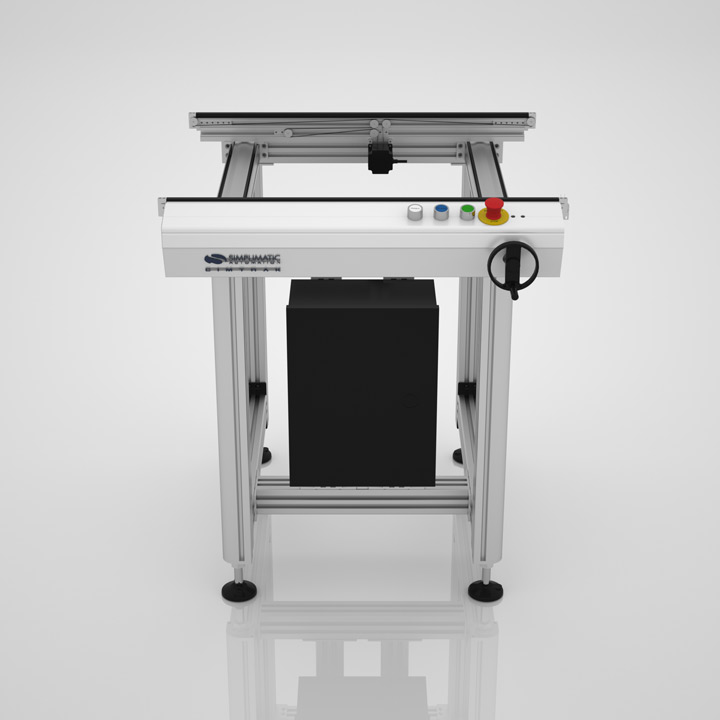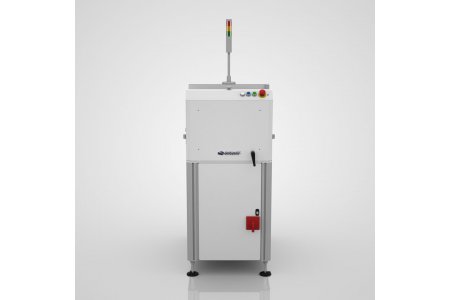 BARE BOARD HANDLING SYSTEMS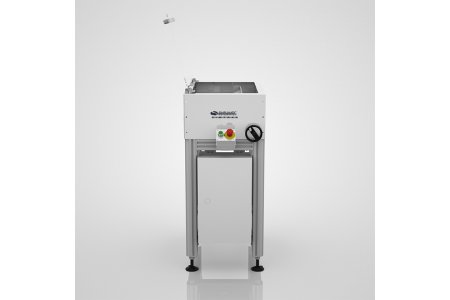 MAGAZINES HANDLING SYSTEMS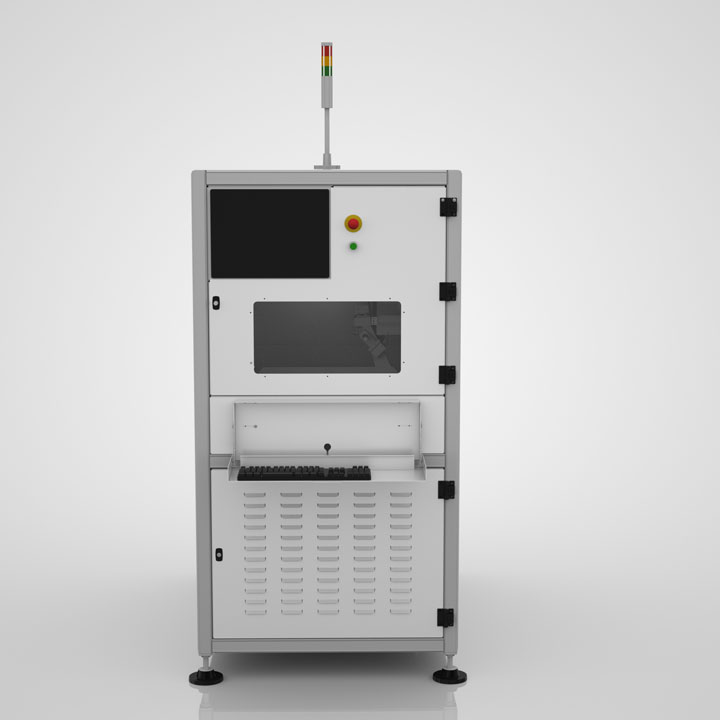 MULTIPLE AXIS LASER MARKING
-Precise, high speed, permanent surface etching
-18 x 20 marking envelope (larger optional)
-Component and solder-joint validation
-30 watt CO2 laser
-Servo controlled X-Y gantry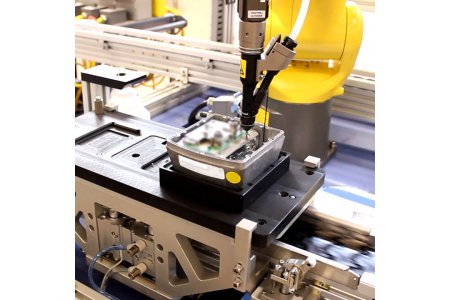 ROBOTICS AND CUSTOM AUTOMATION
Board handling equipment, laser marking and custom automation

More than twenty years ago, our founder Charles Moncavage introduced the first automatic SMT tooling solution in the industry and since then has advanced the technology multiple times with Grid-lok Tooling, and more recently Quik-tool, each time raising the bar based upon feedback from the global customer base.
Here we are again, new and improved with tighter pin support density in a diamond pattern, eliminating soft spots and providing unparalleled support compared with any other system on the planet. All finally at a much more affordable cost!


After years of product development, Surfx engineers have delivered a breakthrough in argon plasma technology. Our machines provide all the advantages of vacuum plasmas, low temperature, low voltage, non-damaging, variable chemistry, and real-time process control, but with the ability to integrate the tool into assembly equipment operating at atmospheric pressure. The uniform beam of reactive gas flowing out of the plasma head is 100% electrically neutral with no streamers, no sparks, no electrostatic discharge (ESD), no ultraviolet (UV) light, and no particles. Now for the first time, plasma cleaning and activation can be safely integrated into the electronics assembly line. This breakthrough will enhance product yield, while at the same time lowering production costs.