KYZEN: Precision Cleaning Chemistries and Solutions. Where Science and Care Converge!
Leader in electronic assembly cleaning chemistry
Improve stencil cleaning efficiency and process yields
Maintenance for degreasing, circuit board defluxing, bench-top, wave solder pallet and reflow oven cleaning

QA: Test Probes, Probe Tools and Sockets for ATE
ICT test probes, socketless X probes and interface probes
High pre-load probes and 6R, 8R, 9R steel razor probes
Insertion tools, extraction tools and pin gauge tools
Automated technology to ensure lowest customer cost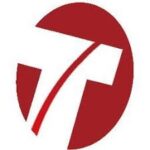 Thermaltronics
Auto solder feeder kits
Automated solder tip cleaner
Fume Extractors
Preheaters & hot air tools
Solder tips, tip testers and thinner

Global Leader in Solder Joint Encapsulants, Underfills, Nanofilms and Die Attach Adhesives
Conformal coating (rigid and flexible).
Optoelectronic materials.
Wafer level materials and die attach adhesives.

POWELL INDUSTRIES
High quality, guaranteed low cost production supplies
Full range of solder suppliers, bar, wire, paste & flux
ESD Static control production work stations, tools and supplies
Matting, flooring, office, safety, shipping supplies & hardware
Extended price guarantees and pass through pricing offered

FINE-LINE CIRUITS, LTD for PCBs
High quality, guaranteed low cost production supplies
All types of PCB's, delivered rapidly with guarantee 
Small to medium volumes, offering incredibly competitive pricing
High reliability applications
Metal-Backed & Multilayer, HDI and high count multilayer, rigid flex, flex and semi flex, impedance controlled high frequency, backplanes, thick copper and very high tg specialized PCBS