KYZEN: Precision Cleaning Chemistries and Solutions. Where Science and Care Converge!
Leader in electronic assembly cleaning chemistry
Improve stencil cleaning efficiency and process yields
Maintenance for degreasing, circuit board defluxing, bench-top, wave solder pallet and reflow oven cleaning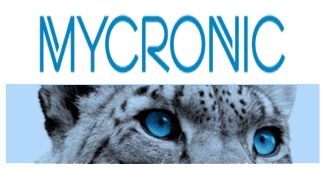 MYCRONIC: Market Leading Automated SMT Software & Hardware Assembly Solutions
A solution for every need. Capable of PiP, POP, and QFNs.
Award-winning Agilis feeders, quick load, strips/cut tape, electrical verification, and smart software for inventory control.
High speed jet printers. Stencil free. Complete control of volume, shape and position on each pad.
Storage & retrieval component towers, and smart traceability!
MYSMART series dispensing and conformal coating solutions.
Cost effective, high performance benchtop dispensing robots.
High performance conformal coating systems.

YINCAE: The Global Leader in Solder Joint Encapsulants, Underfills, Nanofilms and Die Attach Adhesives
Conformal coating (rigid and flexible).
Optoelectronic materials.
Wafer level materials and die attach adhesives.