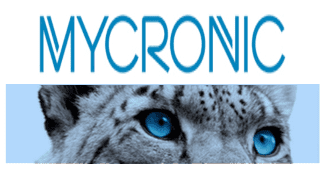 MYCRONIC: Market Leading Automated SMT Software & Hardware Assembly Solutions
A solution for every need. Capable of PiP, POP, and QFNs.
Award-winning Agilis feeders, quick load, strips/cut tape, electrical verification, and smart software for inventory control.
High speed jet printers. Stencil free. Complete control of volume, shape and position on each pad.
Storage & retrieval component towers, and smart traceability!
MYSMART series dispensing and conformal coating solutions.
Cost effective, high performance benchtop dispensing robots.
High performance conformal coating systems.

AQUEOUS: Batch Defluxing Systems, Cleanliness Testers and Stencil Cleaners
Fully-programmable closed loop, ZERO discharge, and low discharge batch aqueous cleaning and defluxing systems
Ultrasonic stencil cleaners and close loop water treatment.
Zero ion cleanliness tester.

Simplimatic Automation: Edge Belt Conveyor and Automation for Electronics Manufacturing
Conveyor and automation for ESD-sensitive materials.
Reliably move PCB's between manufacturing processes.
Laser marking and board traceability systems.
Robotic Automation for electronic assembly and packaging.
24/7 emergency support and same-day spares available.

BTU: A Leading Manufacturer of High Temperature Controlled Atmosphere Furnaces for SMT and Micro Electronics
SMT reflow & semi conductor packaging.
Direct bond copper, brazing, sintering and heat treating.
Glass-to-metal sealing and thick film firing.
Diverse atmospheres, air, nitrogen, hydrogen and forming gas.

ACCULOGIC: Flying Probe System, Boundary Scan Solutions
Scorpion single and double-sided flying prober.
Analog, digital, mixed-signal and boundary scan capabilities.
ScanProbe, ChipScan, thermal imaging test.

PACIFIC X-RAY IMAGING: Affordable High Performance X-Ray Inspection Solutions
High magnification, high resolution x-ray imaging.
Compact design, easy to use controls and imaging software.
Flexible configurations to meet all types of requirements.
Open migration / upgradable system on-site to minimize cost.
World-wide service, support, and parts for Nicolet, GenRad / Teradyne, FocalSpot, and Faxitron legacy x-ray products.

PDR: The Next Generation of Rework and Test
IR rework and IR thermal test equipment.
SMD, QFN, LED rework stations deliver the highest performance and soldering quality available.
Controlled design validation and characterization testing.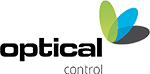 OPTICAL CONTROL: SMD X-Ray Scanner with Intuitive Usability
Automatic recognition and counting of components.
Verification of results through plausibility check.
Drypack, quad-count, sticks and trays and order counting.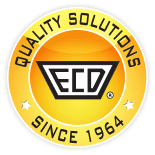 ECD
Thermal monitoring profiler
SMART DRY - intelligent dry storage cabinets for moisture sensitive devices and components

NORDSON SELECT: Leading Providers of Selective Soldering Systems
Standalone, in-line, modular selective soldering systems.
Custom solution and tooling available.
Selective soldering process lab and workshops.

FKN Provides Effective Ways To Depanelize
Your Loaded Printed Circuit Boards
Circular blade for pre-scored panels, saws for all panels.
Punch and router for tab routed PCB's / Nibblers.
Unmatched tooling and support for depaneling process.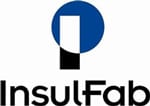 INSULFAB: Time-Saving Custom Assembly Solutions
PCB & Surface mount tooling, conformal coating & routing fixtures.
Adjustable fixtures with titanium inserts and adjustable fixtures
Stamping & die-cutting of thermoplastics. ISO & ITAR certified.

Inspectis
4K and HD optical inspection scopes